Eco-Friendly Reminders for Scuba Divers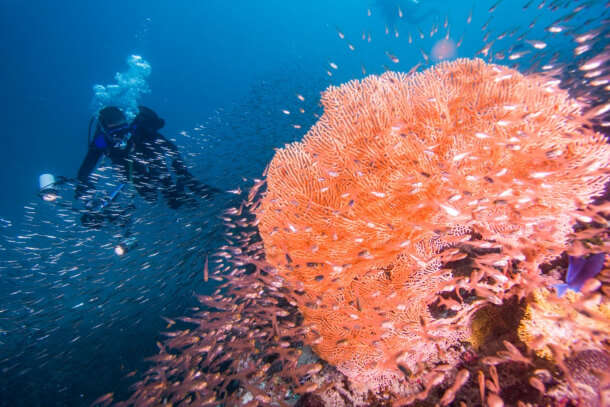 When you're scuba diving in Monterey, California, what you see won't be limited to the beauty of underwater nature. You will also notice that there are environmental damages under the sea. To avoid adding to these damages, here are some eco-friendly reminders for you:
Practice good buoyancy
Buoyancy is one of the things that you'll learn during your scuba training in California. You must practice good body positioning and tune yourself well underwater to avoid damaging coral reefs.
Choose an eco-friendly dive center
You can't learn scuba diving on your own. You'll have to go to a scuba diving training center not only to learn how to dive but also to get the proper certifications for it. When choosing a training center, find one that's environmentally friendly and aware.
Dispose of rubbish properly
Try to avoid bringing trash as much as you can. But if it's unavoidable, be sure you dispose of them properly.
No Feeding
Feeding the fish may seem harmless. However, it's actually harmful to the nearby environment. After all, when the fishes become reliant on what tourists or divers provide them with, they would stop eating their natural food source, which is detrimental to the ecosystem.
Dive To Survive Scuba is one of the environmentally friendly and aware schools where you can get your PADI scuba certification. Book a schedulewith us so we can start training you to become a scuba diver.