Health Benefits of Scuba Diving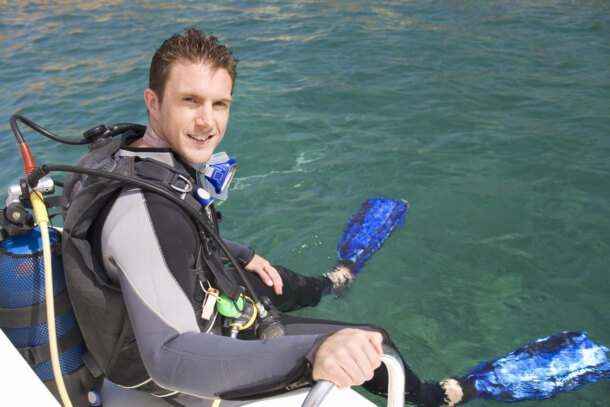 We all have that one friend who is gong-ho about scuba diving, and sometimes they can be pushy when asking you to join in. Lucky for you, we also offer dive training. So don't worry about not knowing what to do when it's time for your dive date with friends.
There are many health benefits in this recreational activity, and Dive To Survive Scuba is here to share them with you.
Scuba diving improves blood circulation. A lot of the times during scuba training in California will be spent underwater. The pressure applied to your body results in your blood vessel opening up to circulate oxygen to your muscles, which are working double-time.
Scuba diving helps relieve stress. The breathing techniques that will be taught to you during PADI scuba Certification can come in handy when meditating.
Scuba diving helps improve your concentration. When you're scuba diving in Monterey, California your brain needs to handle many tasks, from keeping your balance to staying alert in your surroundings.
Scuba diving increases the strength and flexibility of your muscles.
Maybe you're not into recreational activities, but we encourage you to try out scuba diving at least once. Not does it do wonders for your overall health, but it makes for a great get-together with friends and loved ones.