Life Lessons You Can Learn from Scuba Diving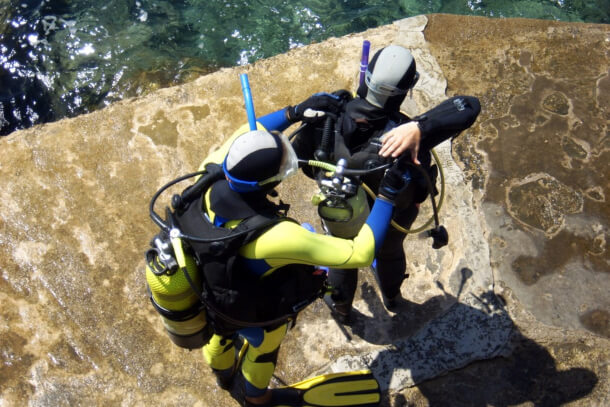 In life, we sometimes need to push our limitations to grow. Because of this, we are often driven to do things that are beyond our comfort zone. And there is nothing wrong with this. After all, who wouldn't want to see progress in one's self?
Nothing can ever test a person's limitations more than experiencing adventurous activities, such as scuba diving in Monterey, California. Adrenaline-rushing adventures don't only test a person's bravery but one's character, as well. Nevertheless, it doesn't make it any less of a person if he/she is not willing to do these.
When it comes to adventurous activities, scuba diving is definitely on top of the list. It provides an opportunity for a person to explore the magnificent beauty of the underwater. Before embarking on this adventure, one must undergo scuba dive training to ensure a safe start.
Scuba training in California can be both heart-thumping and relaxing at the same time. With all its wonders and advantages, scuba diving is definitely a great physical activity for a person. Other than this, scuba diving also has numerous life lessons to offer.
Scuba diving promotes a healthy lifestyle.
A person is more likely to develop a deeper sense of consciousness of himself/herself and his/her surroundings.
Going on an underwater adventure with a companion boosts a sense of responsibility.
Immersing underwater is another great way to raise environmental awareness.
Seeing the beauty of the underwater makes a person appreciate and value it even more.
Diving is not only great for fitness but as well as the well-being of an individual.
Dive To Survive Scuba is here to help you make the most out of diving. Achieve your PADI scuba certification now!