Reality Check on Scuba Diving Myths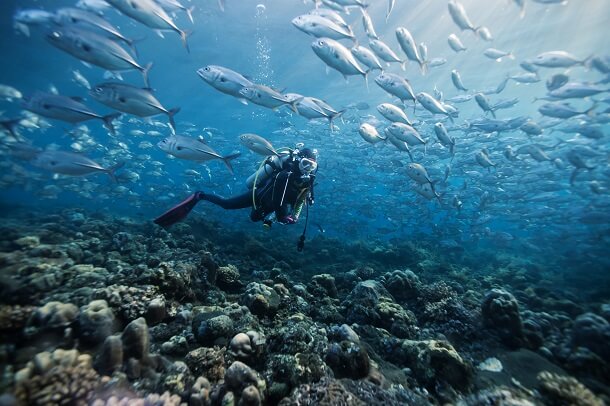 Let us set the record straight. Scuba diving may be a familiar concept but misconceptions continue to proliferate in our society. Some of these myths prevent you from getting the experience you deserve, while other myths put unnecessary anxiety on the activity.
As an educator of Scuba Diving in Monterey, California, we understand how important it is to have a reality check so our future students can make the best decisions for themselves.
Scuba diving is expensive.
Relative to other goods and services, learning scuba diving is not expensive. You can book a course at an affordable rate or pay for the experience you can avail of at the moment.
Scuba diving requires long training.
During your Scuba Training in California, you will learn the foundation and practices related to scuba diving but not necessarily for a long time. The training course is set but every provider accommodates the learning curve of the patient. Some skills may require a longer time frame while basic ones may require a shorter period.
Scuba diving is dangerous.
From claims of dangerous or poisonous sea creatures, unpredictable water movement or temperatures, and panic attacks, various ideas depict how scuba diving is dangerous. But we should all understand that every activity has an inherent risk attached to it. In scuba diving, we recognize the risk areas and we ensure these potential dangers are included in the training. If the student is well-trained, has all the proper equipment, and with nature on their side, scuba diving is safe.
Are you ready for your Scubas Certification or PADI scuba Certification?
Dive To Survive Scuba can help you. Visit our website for our course offerings or call us at 831-905-9574.