Safety Reminders for Expert Scuba Divers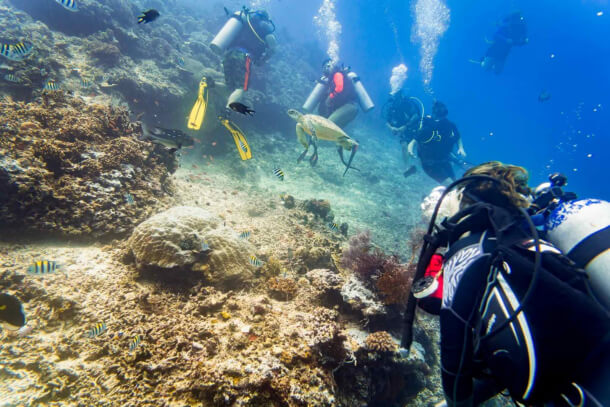 Scuba diving requires training, like any other sport, for your safety. Of course, it requires a special kind of training from a center with PADI Scuba Certification, so enthusiasts are allowed to dive into the depths of the ocean to see the beauty of the waters.
To be able to go scuba diving in Monterey, California, or anywhere for that matter, you must undergo theoretical and practical exams as well as medical clearance to be allowed to dive. This is to ensure that no accidents will occur due to carelessness or overconfidence.
Being a provider of scuba training in California, we provide divers with three useful, yet crucial tips to diving safely:
Never skip the planning process.

Planning ensures the safety of every dive, especially deep or difficult dives. Make sure you've researched the area you are diving in and come up with safety measures when you are out there in the sea.

Verify the safety of your equipment and test the new ones in a controlled environment.

Always check your equipment a week before your planned dive. Everything should be serviced and maintained properly. If you bought new equipment, make sure that you test it out first in controlled conditions like in shallow dives or a pool.

Dive within your limits.

Even with a scubas certification, you should never dive beyond your limit. Stick to the appropriate depth to dive; otherwise, your safety will be compromised.
At Dive To Survive Scuba, we believe that divers should be able to enjoy the excitement of diving underwater while still ensuring their safety. If you want to get training from a certified scuba diving training center, visit our location today!