About Us
The Team at Dive To Survive Scuba
Meet our instructors and dive masters!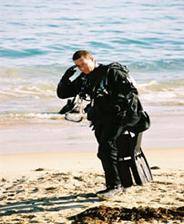 Dwayne Reyes
PADI MSDT – #179841 Dive Master
I have had a deep and significant love for the ocean all my life. Having lived in Hawaii and California for most of my life, I have always been drawn to the beauty and adventure that lies beneath the surface of our oceans. I have been an active scuba enthusiast for over 18 years and have had the pleasure of teaching people to dive for over 15 years here on the Monterey Bay.
The opportunity to share my passion for scuba diving with others is a unique pleasure for me. I believe that we who venture into the inner space of our ocean gain a new perspective on the importance of the life that dwells there. I would like to invite all those who enjoy adventure and beauty to join us in making a difference.
I'll see you on the bottom!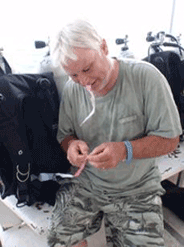 Steve Clatterbuck
What can I say? I love diving and the people that do it. A bad day diving is still so much better than the best day working. To air is human, Nitrox is divine.
I got my Open Water Diver Certification alongside my wife in September of 2005 from Dwayne Reyes. It did not come easy for me at the time but I kept at it. By December of 2006 I got my Advanced Open Water and Enriched Air Diver cards. My passion grew and I became an Equipment Specialist and Rescue Diver. I have specialty training in Wreck Diving and Digital Underwater Photography (level 2). I have been a certified Emergency First Responder Instructor, Open Water Instructor, and Specialty Instructor since 2009, and became a Master Scuba Diver Trainer in March, 2011. I have logged over 400 dives from all over the world including the Philippines, the Galapagos Islands, Hawaii, Belize, Bonaire, Mexico, and of course Monterey, California. Out of every place I have been diving Monterey is by far my favorite place to dive.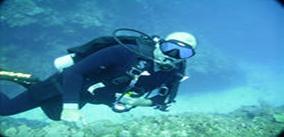 Connie Hoy
Connie received diving lessons on her 52nd birthday – a gift from her daughter and son-in-law. Connie did not love diving at first sight – in fact she found it scary and very physically challenging. But the call of the ocean, along with the fact that her husband LOVED diving made it inevitable that diving would become part her life. The following year a trip to Hawaii changed everything. Descending the anchor line on the YO-257 wreck became the defining moment and Connie could not dive enough after that. She became a certified Wreck diver and Rescue diver soon after the trip to Hawaii.
Within year Connie was a Dive Master and on October 31, 2009, she became a PADI Instructor.
Connie has logged over 400 dives with most of these in the cold California waters. She has dove in many amazing locations, including the Galapagos and the Philippines and even is planning a dive trip to Antarctica in 2012.
In addition to being a PADI Instructor, Connie teaches CPR and First Aid, and is a certified by the Handicapped Scuba Association to teach disabled divers.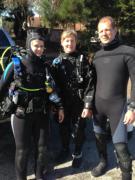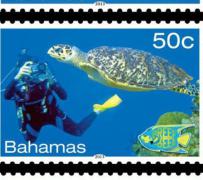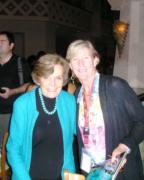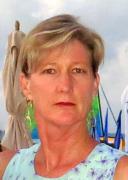 Sandra Voegeli
PADI Instructor #334615
HSA Instructor #3640
Diving, marine conservation, and photography are three of Sandy's passions. She became a certified diver in 1989 and has been fascinated by our oceans since. She had the unique opportunity to live at a science research station located in San Salvador, Bahamas with her family for eight years. During this time, Sandy logged many of her 800 dives on the island's world class wall sites and established herself as an accomplished conservation photographer. Sandy's images have been used extensively by Bahamian conservation organizations and the Bahamas' 50 cent limited edition stamp features her photographing a hawksbill turtle. Although Sandy now lives in the Monterey Bay area, she continues to participate as a member of SCUBA science teams collecting coral data in The Bahamas. Each summer she teaches marine conservation in San Salvador to both children and college students. One of her favorite quotes by Sylvia Earle is "The most valuable thing we extract from the ocean is our existence." Please join her "saving the ocean one diver at a time." Sandy is a PADI instructor, EFR instructor and Handicapped Scuba Association Instructor.