Scuba Diving for Non-swimmers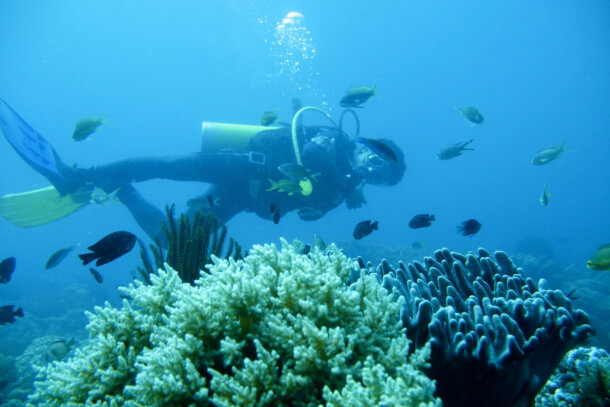 You might be wondering if you can enroll in scuba training in California even if you do not know how to swim. Not being able to swim in a huge body of water doing scuba diving which requires you to swim sounds like a terrible idea. But we have good news for you! You can actually learn scuba diving!
Scuba diving in Monterey, California is available for all even non-swimmers as long as you do not have any medical issues. They will even teach you how to swim. It all comes down to the right mentors and the right gear. This can really be a great additional skill which can turn into your hobby.
Wearing the right gear like fins and a BCD jacket will help you float on the surface. You can start from there. It is possible but we highly recommend taking swimming lessons first and then dive training next just so that it will be much easier for you.
Discover the wonder that is scuba diving with your friends and family. Have a great time with us and receive your PADI scuba certification. There are so many things that you can discover and experience in the waters.
Dive To Survive Scuba will help you with everything that you need to know. Our professional trainers are all licensed and certified to assure you that you are in good and capable hands. Scroll through our website to learn more about our services.