Handicapped SCUBA Training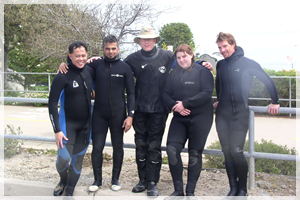 Dive to Survive is able to give people with disabilities the same opportunity to receive quality training, certification and dive adventures as the able bodied population. Dive to Survive now offers certification through the Handicapped Scuba Association, the worldwide leading authority in this field. HSA has dedicated itself to improving the physical and social well being of people with disabilities through the sport of scuba diving.
Connie Hoy is one of 4000 HSA certified instructors worldwide. She is a volunteer with the Wounded Warrior Project and along with her husband, Howell, seeks opportunities to share the joy of scuba diving.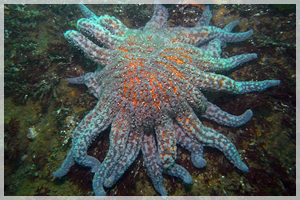 The HSA Certification is a rigorous program that is designed specifically for people with disabilities. The training is done with a high margin of safety. The program enables us to train people with a range of disabilities including paraplegia, quadriplegia, blindness, brain injuries and learning disabilities.
Dive to Survive is able to offer a variety of certification through HAS including Open Water Scuba Diver and Advanced Scuba Diver.
In addition, we offer a "Dive Buddy Course" that offers Able Bodied divers an opportunity to expand their underwater world to include sharing it with a handicapped partner. Become a certified HSA Dive Buddy! This will open up an opportunity to volunteer with a variety of programs including Wounded Warrior Project AND to take a handicapped diver on ocean dives.