Services
Dive To Survive Scuba is Monterey's finest Scuba Diving and Training Center.
Services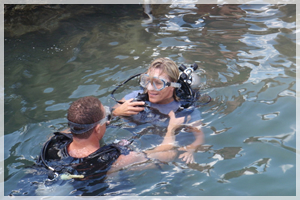 We offer training services for individuals who want to learn to SCUBA dive.
We take trainees through a guided course that covers safety and techniques in SCUBA diving.
We have a training center with an on-site heated pool (the only heated pool in Monterey Bay) where SCUBA trainees can test the waters and their newly learned skills.
We immerse trainees in open water for practical application of what they learned and take them on underwater tours.
We offer equipment rentals, sales, underwater tour services and air fills.