Top Careers to Choose From After Scuba Diving Training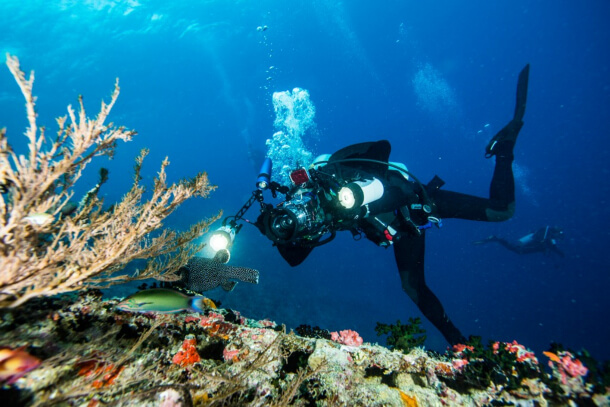 Is scuba diving in Monterey, California interesting for you? Are you considering whether or not you can turn this hobby or passion into a career? It's a good idea since there are worthwhile careers you can consider after you've completed your diving training. These careers include, but are not limited to, the following:
Dive Shop Owner or Manager
Do you often find yourself passionate about introducing scuba diving to new friends? Do you want to be your own boss? Becoming a dive shop owner or manager after completing your scuba training in California is maybe your life's calling!
Dive Guide or Dive Instructor
Being a dive instructor after you've completed your Scubas Certification is a good way to meet new friends as well as learn new life skills. If you find teaching and scuba diving interesting, then pursue a job as a dive instructor.
Scientific Diving and Marine Biology
If you're more into science and you love marine life, then grab a career in scientific diving and marine biology after your PADI scuba certification. As a marine biologist, you'll dive underwater frequently to learn more about the living organisms under the sea.
Dive To Survive Scuba can help you reach your career goals. Kindly give us a call if you want to book your training with us!