Top Diving Bucket List Destinations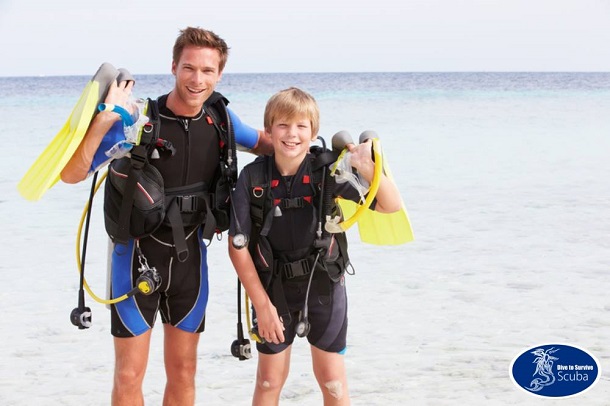 If you've been scuba diving in Monterey, California for a while now, you probably already have a bucket list of diving destinations. Raja Ampat, the Galapagos, Cocos Island, Palau, Bloody Bay Marine Park, and the ever-popular Great Barrier Reef are some of the most popular locations you'll see on every diver's list.
Today, we, at Dive To Survive Scuba will be talking about a couple of other locations you might be interested in.
SOUTH PASS, FAKARAVA, FRENCH POLYNESIA
French Polynesia is considered to be one of the best shark diving destinations in the entire world. Divers can expect encounters with hundreds of lemon, whitetip, and hammerhead sharks patrolling the arrow waters.
RICHELIEU ROCK, ANDAMAN SEA, THAILAND
Richelieu Rock attracts a huge diversity of marine life along its healthy reefs. This is the best dive site in Thailand for divers interested in manta rays, whale sharks, and tuna. Divers can also enjoy some excellent macro critters that live amongst the huge coral heads.
APO ISLAND, DUMAGUETE, PHILIPPINES
Apo Island boasts a wide variety of marine species in all shapes and sizes. Divers can find steep walls crammed with hard corals that stand as sanctuaries for macro critters, crustaceans, and eels, while millions of bright tropical fish dart between the coral heads.
MELLOW YELLOW, VATU-I-RA, FIJI
Mellow Yellow is one of several fantastic diving locations divers can find in the Vatu-I-Ra Passage in Fiji's Bligh Waters. It's home to a large population of soft yellow corals thriving in the brisk currents of the ocean.
Ready to get your PADI Scuba Certification?
Contact us today to start scuba training in California and quickly qualify for your scubas certification!