Underwater Adventure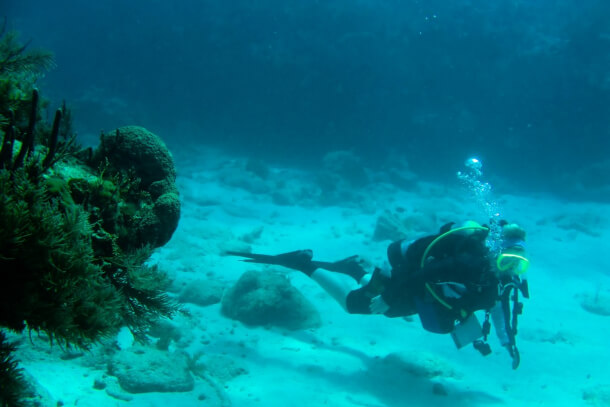 Scuba diving in Monterey, California is not just a simple underwater activity. It is more than that. Scuba diving is considered as a form of adventure and relaxation because you get to explore the marine world and enjoy the beauty of it at the same time.
Learning how to scuba dive enables you to discover plenty of amazing things that you have not seen from above the surface before. You will get the chance to see colorful and beautiful corals, synchronized swimming of schools of fishes, and many more wonderful things that are only exclusively seen under the bottom of the sea.
Dive To Survive Scuba is a facility that grants you the chance to undergo scuba training in California. We can offer you a guided course that can teach the basic techniques and safety precautions when scuba diving. We have a swimming pool that has been designed to teach scuba to let you experience diving in a safe and controlled environment.
If you are done with your training and have already met all the course requirements, we can provide you with a PADI certification that gives you the green light to dive.
Visit us and undergo high-quality dive training and start your underwater journey now! You can also contact us at 831-905-9574.