Why Should You Learn Scuba Diving?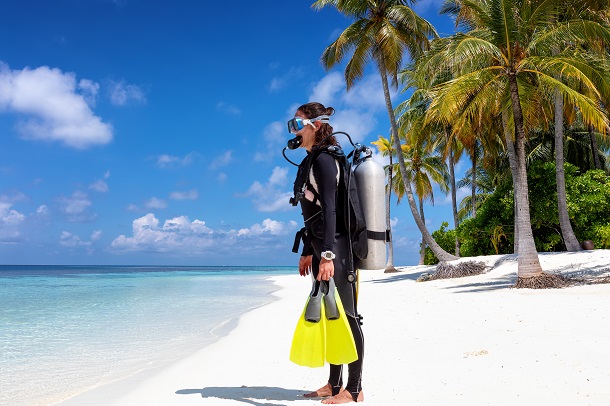 Our world is a place of wonders – especially in our oceans. While images captured on marine life are mesmerizing, experiencing it firsthand is a different experience altogether. If you are thinking about learning scuba diving in Monterey, California, here are solid reasons why you should start today.
Gain an out-of-this-world experience.
Marine life continues to amaze us with a splendid display of beauty and more. Get to experience this incomparable adventure under the sea with us.
Feel peace and tranquility like no other.
When you are underwater, it seems that the stress and noise of daily living fade away and you feel peace in the sounds of the sea. Slow breathing can be akin to meditative breathing that can be relaxing and calming to anyone.
Interact with sea creatures.
While there are many venues for you to interact with marine animals, nothing feels more natural than their habitat. Swim with the fishes and see how they live underwater.
Learn a useful skill.
Scuba diving is not just a fancy skill – it can be useful in cases where you need to do underwater tasks. Whatever it is, learning this skill may come in handy in the future.
We are a reliable Scuba Diving Training Center that has been offering courses to many students.
Choose Dive To Survive Scuba for your Scuba Training in California.
We provide PADI scuba Certification. Call us to learn more about our offerings.